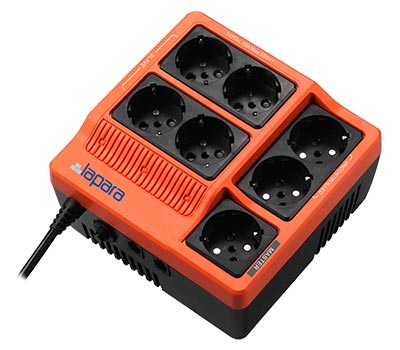 LA-SP7 PROTECTIVE STRIP
With its master control design, the unit provides power savings by turning off unused peripherals.
Protection against power surges
Seven schuko type sockets
Telephone and modem protection
Reduces useless energy expenditure
Specially designed to allow you to save the energy expenditure involved in keeping devices connected on standby .

Computer security

Energy saving

7 output sockets
Tell us what you need. We can help you!
Fill out our form and we will contact you shortly.
LAPARA
AV. Sistema Solar 31 Nave A4 – 28830 –
San Fernando de Henares – Madrid
Email:
[email protected]
Telephone: +34 916 556 079