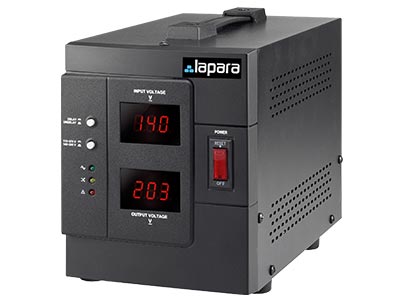 LA-AVR-2000
Designed to maintain an appropriate voltage level to protect sensitive electronic components from voltage drops and surges. Ideal for home, office or rural environments.
Overload and short circuit protection
Microprocessor control
Overheating protection
Double LCD display
Avoid voltage drops and surges that can shorten the life of your equipment by maintaining an adequate voltage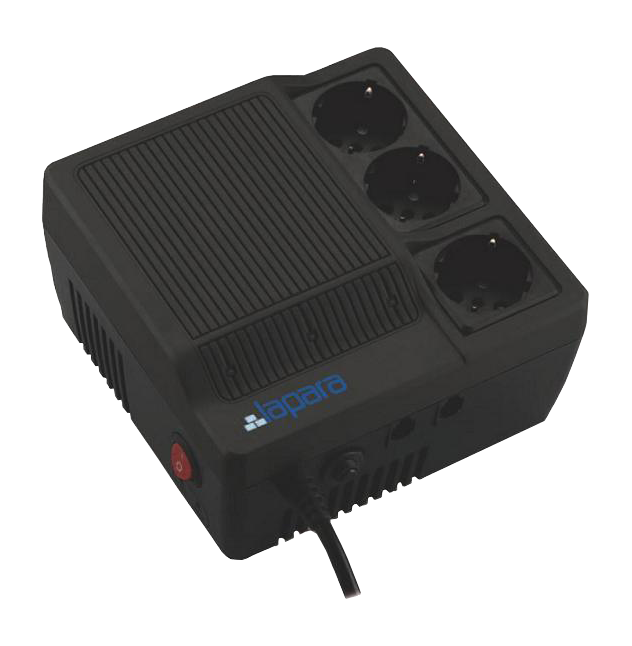 LA-AVR-1200
Avoid damage to your equipment and downtime caused by unstable voltages, surges and short circuits.
Protect your equipment by regulating and controlling the flow of electricity from the ups and downs that usually occur in the power grid.
Elegant and versatile design
Overload and short circuit protection
Built-in thermal sensor
Wide input voltage (180-264 VAC)
Reduce surges by helping to protect your computers, modem line or phone.
Previous
Next

High overload tolerance

Overvoltage indicator

Microprocessor control
Tell us what you need. We can help you!
Fill out our form and we will contact you shortly.
LAPARA
AV. Sistema Solar 31 Nave A4 – 28830 –
San Fernando de Henares – Madrid
Email:
[email protected]
Telephone: +34 916 556 079

Servicio de puesta en marcha
Nos aseguramos que su SAI/UPS se entrega en un estado servicio (en minusculas), fiable y operativo.

Servicio de mantenimiento preventivo
Mantenemos su SAI operativo y con un nivel de eficiencia óptimo realizando visitas periódicas.

Servicio de instalación en domocilio
Instalamos nuestros SAI's en su domocilio y verificamos su correcto funcionamiento.